The busy world we all share doesn't always allow us the long break we would prefer.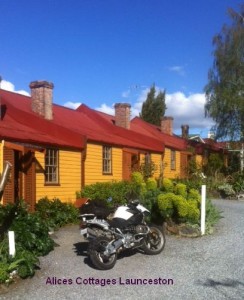 Moto Adventure Tasmania has created this tour designed for those with only 5 days (6 nights) to experience Tassie.
Priced from $1115 pp (shared room on a big bike)
The route will help you explore the east, north east and central highlands and Western Wilderness of Tasmania.
Accommodation is all in friendly B&B's and traditional pubs.
We supply the bikes, the bookings and our passion for Tasmania reflected in the suggested itinerary.
Ride a quality BMW or similar multipurpose motorcycles, we can supply riding gear if required.
Start each morning with a hearty breakfast. Lunch and dinner are up to you, but we will supply you with our suggestions.
Below is our Suggested Itinerary for your Self Guided tour….. Other duration's are possible, let us know how much time you have.
NOTE: we may not be able to supply accommodation packages between 15th December and 15th January, due to the popularity of Tasmania at this time. 
Motorcycles generally are available for rental during these dates.
| DAY | TOWN | ACTIVITY | APPROX KM'S |
| --- | --- | --- | --- |
| 1 | Hobart | Arrive, settle in to your accommodation and have a look around Hobart, pick up bike in the evening. | 0 |
| 2 | Coles Bay | Ride the wonderful east coast highway to Coles Bay, have time to explore Wineglass Bay. | 220 |
| 3 | Launceston | Elephant Pass rainforest, Bicheno, Bay of Fires beautiful coastline.Travel the long way to Launceston, via Pyangana, Lillydale. | 240 |
| 4 | Deloraine | Explore the North of Tasmania, Beauty Point, Latrobe, Sheffield, Paradise, Mole Creek. Quick look at Cradle Mountain. | 180 to 300 |
| 5 | Maydena | Deloraine, Poitina, Lakes District, Bothwell, Hamilton, Westerway, National Park to Maydena. | 270 |
| 6 | Hobart | Ride to Lake Pedder, Strathgordon, then back to Westerway, New Norfolk and return to Hobart. | 350 |
| | | When thinking about dates, remember that Hobart's Salamanca Market is on a Saturday. | |
Indicative Pricing – Send Enquiry Form For Confirmation
| People | Bikes | Rooms | | Pub and B&B |
| --- | --- | --- | --- | --- |
| 2 | 1 | 1 | | $2638 to $21457 per couple |
| 1 | 1 | 1 | | $2352 to $2247 per person |
| 2 | 2 | 1 | | $1924 to $1485 per person |
| Custom Tour | | | | $150 extra |
Prices are quoted for 6 night 5 riding days. Packages are inclusive of the bike (assumes R1200GS: other bikes are cheaper), Insurance, riding gear and GST (Tax).
You might have less or more time. We can cope. We have a small extra charge for organising a non standard tour.
Contact us to Check Availability
We supply:
Quality late model motorcycle either BMW 1200, Suzuki 1250, Triumph Tiger 800, Suzuki V Strom, BMW 650, Honda NC700 & CB400 or even a Suzuki Burgman Maxi Scooter if you want the ultimate comfort depending upon your experience and preference.
All motorcycles are equipped with luggage capacity.
Pub, Hotel or Bed & Breakfast accommodation starting and finishing in Hobart.
Breakfast at most venues.
Full face Helmet, fabric motorcycle touring jacket, and gloves, if required. Stocks of gear are very limited, please bring whatever of your own gear you can.
Guests are welcome to supply own helmets, but they must be approved for use in Australia.
We supply maps and a suggested day by day ride itinerary as well as brochures and a run down on the tour..
Motorcycle comprehensive insurance is included in the price – The insurance excess is $4500 reducable to $1500 for $100 per booking.
MAIB Injury insurance is included in bike registration whilst you are riding one of our motorcycles.
We recommend you have your own travel insurance to protect you in the case of injury or illness or repatriation costs.
Pick up service in the unlikely event something goes wrong. (free pick up if the bike lets you down, your cost if you have a problem we didn't cause).
Price subject to change without notice. Accommodation locations and prices may vary with seasonal availability.
National Park fees not included in price.