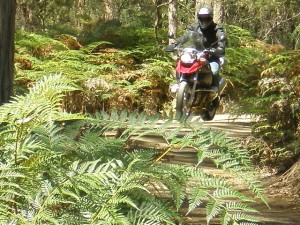 This might be just the tour you are looking for.
It's long enough to touch all corners of Tasmania.
We have created this tour for those with 7 days (8 nights) to experience Tassie.
The route will help you explore the South, East, North East, West Coast and Western Wilderness of Tasmania. Accommodation is mostly in friendly B&B's and traditional pubs. We supply the bikes, the bookings and our passion for Tasmania is reflected in the suggested itinerary.
Ride a quality BMW or similar multi-purpose motorcycles, we can supply riding gear if required (best if you bring your own).
Stay at quality accommodation each night, start each morning with a hearty breakfast. Lunch and dinner are up to you, but we will supply you with our suggestions.
Below is our Suggested Itinerary for your Self Guided tour…..
| | | | |
| --- | --- | --- | --- |
|  Day |  Destination |  Via |  Accommodation type |
|  1 |  Hobart | Pickup bike in the afternoon then settle into accommodation. |  Quality Pub near the Waterfront. |
|  2 | Bicheno | Stay beautiful Bicheno after visiting Richmond, Coles Bay. |  Quality Cabins close to Cafes and restaurants. |
|  3 | Launceton | Bicheno, Elephant Pass, St Marys, Lilydale, Launceston. |  Unique character cabins with BIG bath |
|  4 | Stanley | Deloraine, Mole Creek, Cradle Mountain, Forth, Wynyard, Stanley. | Beautiful old but renovated pub. |
|  5 | Stanley | Visit the wild west coast of Tasmania, ride the Tarkine Drive, see temperate rain-forests and the last home of healthy Tasmanian Devils |  Beautiful old but renovated pub. |
|  6 |  Strahan | Cradle Mountain, Zeehan, Strahan. |  Waterfront luxury studio |
|  7 |  Maydena | Queenstown, Lake St Clair, National Park, Maydena |  Country cabin, cooked dinner. |
|  8 |  Hobart |  Lake Pedder, New Norfolk, Hobart | Quality Pub near Waterfront. |
We may not be able to provide accommodation Dec to March at short notice.
Indicative Pricing, contact us for confirmation.
| | | | |
| --- | --- | --- | --- |
| People | Bikes | Rooms | Pub and B&B |
| 2 | 1 | 1 | $2957 to $3397 per couple |
| 1 | 1 | 1 | $2776 to $2957 per person |
| 2 | 2 | 1 | $2145 to $2828 per person |
| Custom Tour | | | $100 extra |
Prices are quoted for 7 riding days 8 night. We have a small extra charge for organising a non standard tour.
Packages are inclusive of the bike (assumes R1200GS: other bikes are cheaper), Accommodation bookings, daily ride guides, Insurance and GST (Tax).
This is a serious ride for experienced riders. The distances may look easy, but the continuously winding road and changeable weather conditions means the riding is challenging. If you are not experienced at this kind of riding, let us know, and we can tailor a slightly more achievable (and safer) ride for you.
When thinking about dates, remember that Hobart's Salamanca Market is on a Saturday, you may want to organise your start or finish to be in Hobart for this.
We supply:
Hotel, Hotel, Pub or Bed & Breakfast accommodation starting and finishing in Hobart.
Maps and a suggested day by day ride itinerary as well as brochures and a run down on the tour..
Quality late model motorcycle either BMW 1200, Suzuki 1250, Triumph Tiger 800, Suzuki V Strom, Honda NC700 & Honda 400 depending upon your experience and preference.
All motorcycles are equipped with luggage capacity.
Breakfast at most venues.
We have a limited amount of riding gear available, but we recommend you bring your own if possible..
We have some unmarked or new helmets.
Motorcycle comprehensive insurance is included in the price – The insurance excess is $4500, reducable to $1500 for $100.
MAIB no fault Injury insurance is included in bike registration whilst you are riding one of our motorcycles.
We recommend you have your own travel insurance to protect you in the case of injury or illness or repatriation costs.
Pick up service in the unlikely event something goes wrong. (free pick up if the bike lets you down, your cost if you have a problem we didn't cause).
Price is subject to change without notice. Accommodation locations and prices may vary with seasonal availability. National Park fees not included in price.
NOTE: Book early as we are generally unable to supply accommodation packages between 15th December and 15th January, due to the popularity of Tasmania at this time ( we can try but no garantees) . Motorcycles generally ARE available for rental during these dates.