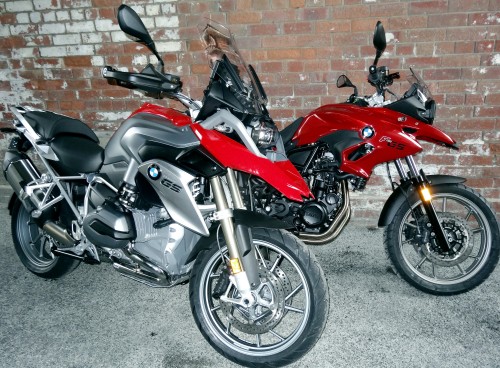 Red bikes ruled at Moto Adventure today. We like to keep the fleet fresh, so these two new BMW;s were delivered today. These bikes replaced 'óld' two year old bikes which we sold over the winter break.
The 1200GS comes with an optional low seat as well a the standard seat, so even leg length challenged riders like myself have a chance to ride this great bike. We also have a BMW navigator V GPS available as an extra cost option for the big beemer.
The F700GS (which is actually an 800cc bike) is the current model and features ESA on the rear suspension, better brakes than it's predessor, and BMW optional 'comfort seat".
These fresh bikes are now available for bookings from now on. Give us a call to arrange a booking.
Motorcycle Hire Hobart, Moto Adventure