TASMANIA
Motorcycle friendly accommodation in Coles Bay and a very informative motorcycling page Sheoaks B&B
The Sheffield-Mole Creek area is motorcycling Nirvana. Great, modern country accommodation Mole Creek Lodge B&B
Fine Dining – Peppermint Bay restaurant and a world class cruise
How good can a Motorcycle tour of Tasmania Be?
Heather will drive you on a Wine Tour in Southern Tasmania.
Exciting, adventurous Trike tours throughout Hobart visit Mount Wellingtons pinnacle.
Heard about Hobarts famous Salamanca Arts and Dining precint?    Find out more here.
Hobart right now? HOBART WEBCAM. 
CLIENT GALLERIES OF TASMANIA

Christophe and Christine from Sydney, took these beautiful photos during their December 2010 visit.
Some great photos and lovely captions from Myra Hudson.
Terrific pictures of Tasmania by Stefan Beekman from the Nederlands.
Heather and Thomas from Flagstaff Arizona USA have put togther this top class photo album.
AFRICA
Karoo Biking – BMW motorcycle tours and rentals in Southern Africa.
African Adventure on a BMW… Tour Southern Africa on BMW R1200GS or BMW F650GS motorbikes.
SPAIN
Motorcycle rental in Spain. Rent a BMW motorcycle in Spain.
SPAIN: Motorbike Hire- Explore Europe on a BMW, starting and ending in Spain.
USA and CENTRAL AMERICA
Visiting the USA? Ride the classic Route 66 Guided Tour
Horizons Unlimited Adventure motorcycling's greatest resource.
Brendon and his son Harry had a great motorcycle adventure in the USA. Some very relevant information here
ITALY

SOUTH AMERICA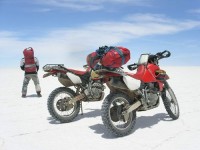 Argentina, Bolivia, Chile, Peru and the Patagonia on the latest BMW motorcycles
Motorcycle Adventure South America.:.Motorcycle Travel Peru.:.Peru Moto Tours
MotoAventura Chile tours and rental, Argentina and Chile.
Cusco Moto PERU Adventure tours and motorcycle rental available in South East Peru
INDIA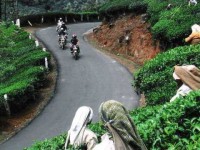 Adventure Bike Tours, Motorbike Tours India and Himalaya's.
CHINA
Bike Beijing is a great place to rent a good quality bicycle. Beijing is very bicycle friendly and so are the staff and owners, who speak very good English. Click Here
FINLAND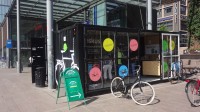 Helsinki is a very bicycle friendly place, and Greenbike Bicycle Hire offer a very high quality service. Click here for the website
Bike Storage
Check out my mate Jack's site for bike storage ideas (of the pedalling kind).
He has 2 sites for bike storage – one for the USA and one for Australia.
The sales help him pay for his flying lessons.